Holika Holika Good Cera Super Ceramide Foaming Wash
▶ Place of origin:South Korea
▶ Internal capacity : 160ml / 6.41 fl.oz.
▶ Main ingredients
: Jojoba Seed Oil, Green Tea Seed Oil, Camellia Oil, Argan Tincture Oil, Macadamia Seed Oil
▶ Product Features
: Maintains a pH5.5 weakly acidic condition close to the skin's pH, and care for healthy skin.

: 7 pernicious ingredients FREE
(Artificial pigment, Artificial flavor, Mineral oil, Triethanolamine, Talc, Petrolatum, Benzophenone)
: Power Ceramide™ Contains moisturizing ingredients to protect the skin and
Prevent moisture from escaping to the outside
: Completed skin clinical test
▶ Texture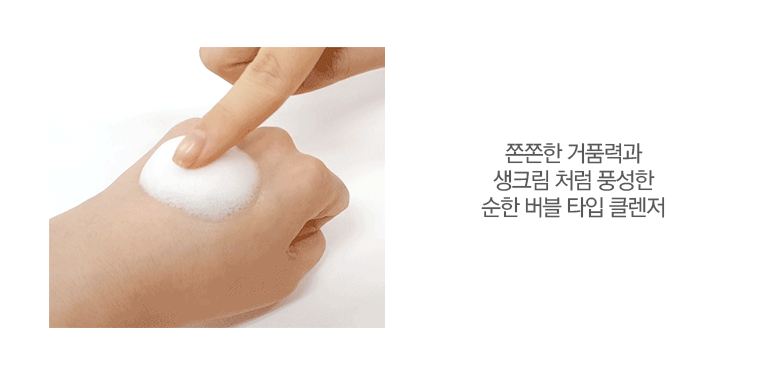 : It is a mild bubble-type cleanser that is full of bubbling power and fresh cream.

: Soft foam cleanser cleans sensitive skin without irritation
▶ How to use
: Gently massage the face with the foaming wash 2 or 3 times, then rinse thoroughly with lukewarm water.