Tamburins Perfume Soap & TRAY SET
▶ Place of origin:South Korea

▶ Product Description

: Healthy human skin maintains a pH of 4.5 to 6.5.
Tamburins Perfume Soap, which resembles nature, excludes chemical ingredients as much as possible and uses plant-derived ingredients to fully convey
the health that comes from harvesting crops.
: Perfume soap embodying the joy of harvesting crops.
: Coconut-derived surfactant creates dense and rich foam, and vegetable oil complex protects the skin and blocks moisture evaporation.
In addition, the soft scrub effect through corn starch refines the skin texture.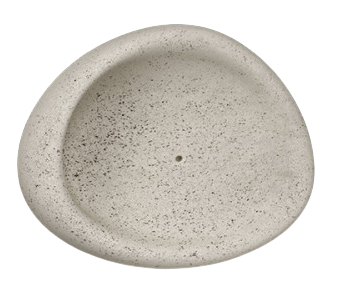 Size : 140x100x5mm
Material : Ceramic
white champagne | Darjeeling Tea | creamy musk
: The delicate bubbles of white champagne and the sweet fruity scent of bitter Darjeeling tea harmonize richly and harmoniously, presenting a feast of elegant fragrant dance dancing in a teacup.
Green apple with dew | White Tulips | sandalwood
: LALE, which means the first name of tulip, starts off with a refreshing yet restrained sweetness like taking a bite of a neat green apple soaked in the dew of dawn, and the scent of calm green florals reminds you of the fresh green leaves of white tulips.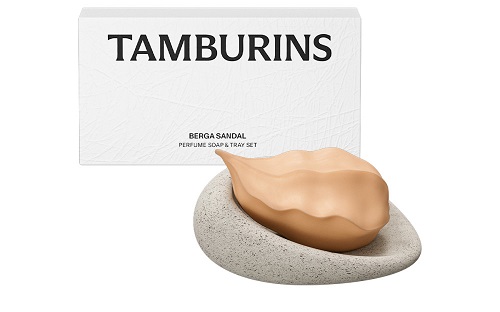 Mediterranean Bergamot | Bittersweet green tangerines | sandalwood
: The fresh and bitter scent of lime cardamom is added to the refreshing scent of bergamot grown in the green energy of the Mediterranean Sea, reminding you of green tangerines slowly ripening under the warm sunlight.
thick chamomile | soft wood grain | musk
: The herbal scent of chamomile, thick and sweet like honey, and bitter clary sage create a subtle harmony to create an addictive scent.
▶ How to use
: After lathering sufficiently, rinse thoroughly with water after using on the skin.

*Due to the nature of weakly acidic soaps using coconut-derived surfactants, white cast may occur on the surface of the product when it meets water.
When the soap dries again, it will return to its original color, so please use it with confidence.