CLIO Hydro Make-up Sponge(Small)
▶ Manufacturing company : CLIO Cosmetics Co., Ltd.
▶ Place of origin:Korea
▶ Internal capacity : 1pc
▶ Product Description
: The secret to applying foundation and makeup base clean without stains
▶ Product Features
1. Sponge filled with moisture
When water is applied to the sponge, the moisture is uniformly released until the base make-up is finished, and moist skin can be expressed.
2. Soft Feeling
It does not use any latex that can irritate the skin. So even if tapped on many times, it is completely adhered to the skin without irritation.
3. Portable Soft Case
Soft zipper bag that fits comfortably in the pouch, Portability UP!
▶ TEST
1. Moisture
2. Elasticity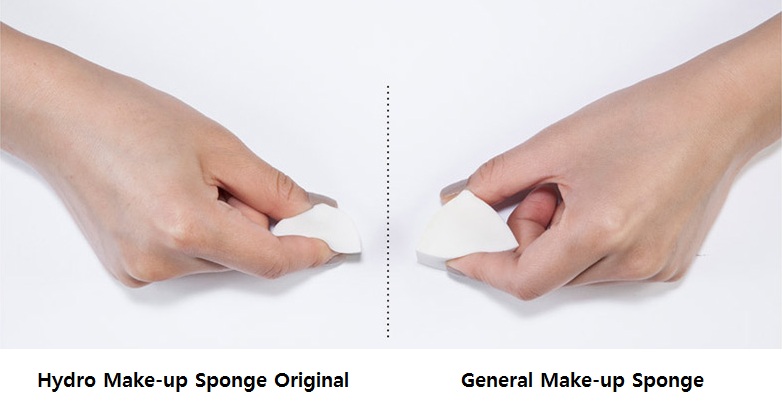 ▶ How to use
: When you make-up, you can express shiny skin by using the wet sponge with water.