The Saem Saemmul Single Blusher

▶ Place of origin:Korea

▶ Volume : 5g

▶ Main ingredients
: Birch Sap, Natural Cellulose, Tocopheryl Acetate, Rosa Centifolia Flower Water,
7 Jewel Powder Complex(Amethyst powder, Pearl powder, Coral powder, Tourmaline powder, Amber powder, Nephrite powder, Ruby powder)

▶ Product Features

: The finer powder particles smoothly apply onto skin. The clear color stays for a long time and lasts for the entire day.
: The sebum control powder(cellulose powder) regulates sebum by absorbing sweat and sebum.
: The skin-friendly 7 jewel complex and mineral powder included, enables smooth adhesive formula.
: The Mineral Fitting Cushion Method made with elastic mineral powder and fitting powder provides soft texture and excellent adhesion.
Luxurious skin expression is achieved with the natural sheen effect.
※ TIP
* If too much blusher is applied onto brush, then remove some of the blusher before applying onto face.
▶ COLOR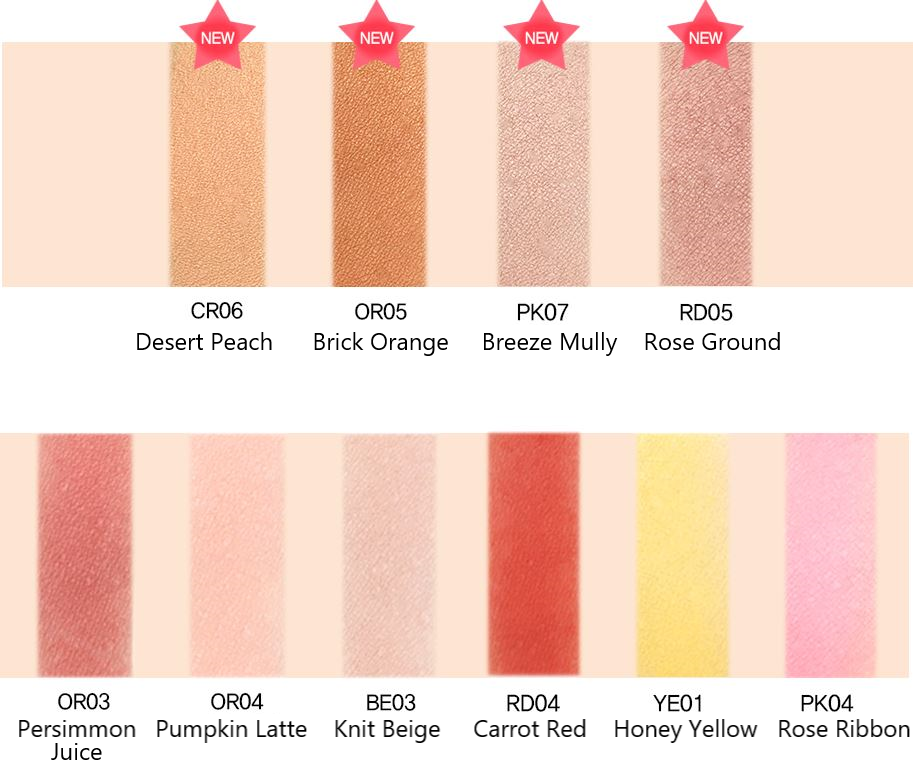 ▶ Coloring