The Saem Saemmul Single Blusher

▶ Place of origin:Korea

▶ Volume : 4.5g/0.15 oz.

▶ Product Features

: The finer powder particles smoothly apply onto skin so the clear color stays for a long time and lasts
for the entire day.
: The sebum control powder(cellulose powder) regulates sebum by absorbing sweat and sebum.
: The skin-friendly 7 jewel complex and mineral powder included, enables smooth adhesive formula.
※ Mineral Fitting Cushion Method
: The Mineral Fitting Cushion Method made with elastic mineral powder and fitting powder provides soft texture
and excellent adhesion so luxurious skin expression is achieved with the natural sheen effect.
▶ COLOR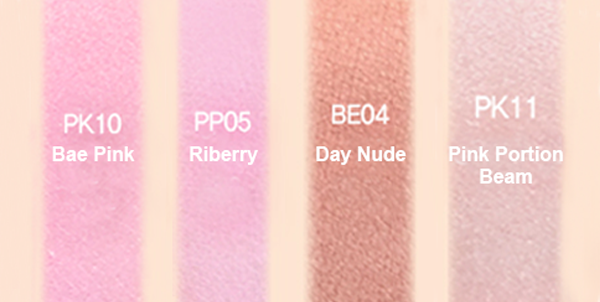 ▶ How to use
1. Blusher : Apply an adequate amount of blusher to puff or brush, then apply onto cheeks. Blend well.
2. Shading : Gently apply shading onto chin line, hair line and sides of nose to create a more 3-dimentional face expression.
3. Highlighter : Lightly apply onto T-zone and cheek areas to add shine and achieve naturally healthy looking skin.
※ TIP
1. Square-shaped face
Wide diagonal motion!
Apply blusher on a more wider area than for those with round-shaped face. Attracting the eye to the upper part of the face.
2. Round-shaped face
Diagonal motion!
Apply starting from the ears towards the inner eyes, and apply a lighter amount as you get closer to the middle of face.
3. Long-shaped face
Horizontal motion!
Apply horizontally on the upper part of cheek bones.
4. Oval-shpaed face
Circular motion on cheeks!
Apply with a circular motion on top of cheeks.
* If too much blusher is applied onto brush, then remove some of the blusher before applying onto face.