BBIA Last Pen Eyeliner
▶ Place of origin:Korea
▶ Internal capacity : 0.6g

▶ Description of item
:It adopts ink tank type filling system to make the eye line look crisp and clear, and it is possible to create delicate and various eye line easily
for beginners by using elastic micro-brush.
:With just one touch, color is expressed clearly and speedy with quick dry and perfect make-up is possible.
:A strong coating film is formed to prevent it from being easily wiped off in oil and moisture,
and eye lines are kept all day long without coloring or smearing.
:It is wash-off type. It is easy to clean by friction with lukewarm water.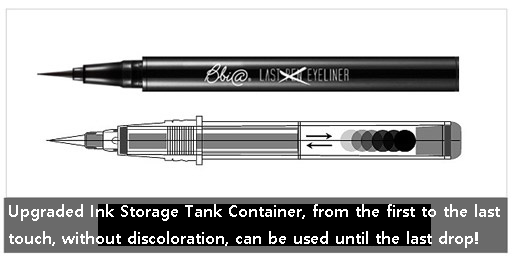 ▶ Color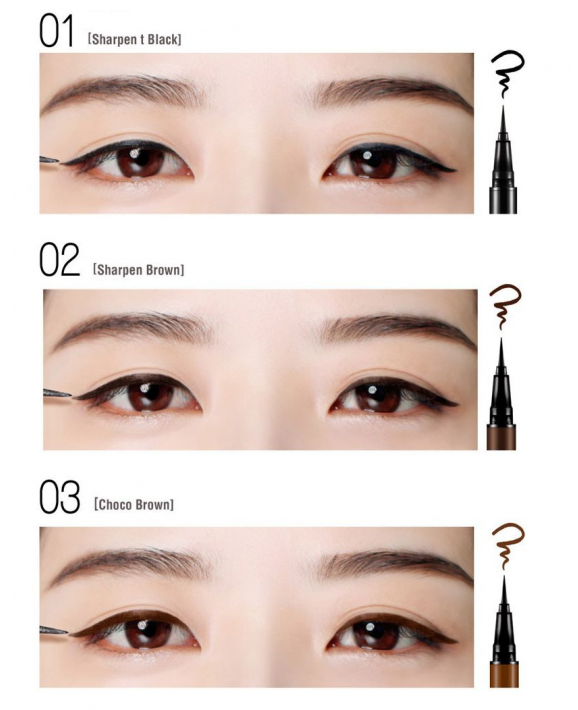 ▶ how to use
1) Before using Eyeliner, apply powder or shadow to remove the oil and moisture in the eyes.
2) It fills the empty space between the eyelashes, and complements the eye shape to draw the eye line.